September 22nd, 2017
Life has been moving at the speed of light this last year and I find I haven't really had the time I used to to get out and enjoy my camera. Truly, the last time I was in here was September 2016! I couldn't even tell you what we did most of that time except that we did get a puppy, Molly, in May and she has really kept us busy. Our cat, Clint, is not a fan :/ I also have a small pet-care business on the side of my "day" job and that's been getting pretty busy, I've been doing it for a year and am so happy to be able to say it doubled over last year!!! We didn't even take a vacation this year so I could be around for my clients, I'm not sure that was a great thing but it made me feel good to see it growing. Now as the summer has faded I'm feeling itchy again to get out and about and get some new images so am looking forward to spending a bit more time in here :D I hope you will enjoy them and please feel free to comment, I need and appreciate all the input to grow my knowledge.
September 6th, 2016
It's good to give back! Here are some other artists featured on Fine Art America, I hope you'll check out their work and give them some love. art prints for sale
August 29th, 2016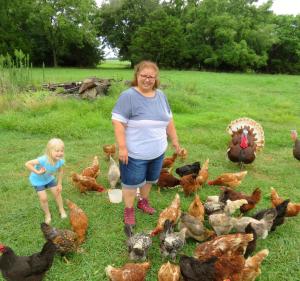 The past few weeks have just flown by! It's hard for me to wrap my head around the idea that next weekend is Labor Day...the "official" end to the summer. Yikes, where did the time go?? I went home to visit my family and since I decided to drive (what was I thinking?!) I decided to make a whole adventure of it and go through W. Virginia, Kentucky and Tennessee. I'm from the South, I know it gets hot there in the summer but since I've lived in New England for the past 30+ years I guess I forgot just HOW hot it really gets. The side trips I'd planned along the way quickly were thrown out as really bad ideas as the humidity was unbearable. The day I was set to tool around Nashville it was 114 degrees...NOT happening, lol! It was a pretty and very long drive, I had added 2 days to my trip to account for the change in distance and won't make that mistake again during the summer. That being said...the visit with my family was wonderful! I loved seeing everyone and being home. I loved not being so accessible for awhile since they live in the country and wifi doesn't exist there. To check on anything online I had to go to town to the McDonalds :D My brother, Chris, raises chickens and turkeys so it was always fun to go to his house. I also loved visiting my nieces. We played cards--a lot. I'm not so good at them so was surprised to actually win a few hands! My brother, Joseph, took us out for dinner and I got to see his new house which is like a page out of "Home and Garden Magazine". My step-mother was, as always, such a gracious hostess and she went out of her way to make all my culinary dreams come true, lol. Fried chicken, mashed potatoes with gravy, green beans, BBQ, a dinner at my favorite Mexican restaurant, a trip to Braums for ice cream...seriously it was awesome! More cards. Antiquing. Visiting. It was wonderful and I felt so special. That kind of is what home is all about isn't it?

The last few weeks I've been doing a lot of dog and house sitting in between my regular day job. I feel really blessed to do what I do. There are some pictures added the past few weeks from my vacation and some of the animals I care for. With Fall right around the corner I'm sure there will be many more photos added since that is my favorite season. I hope your summer was wonderful too!
July 16th, 2016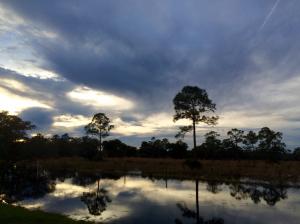 Summers used to be a time for relaxation but this summer I've been so busy I haven't been to the beach even once, lol! It's all good and I'm getting ready to head out again, this time to the southern states. I'm going for my brother's 50th birthday surprise party :D I haven't seen him in two years so can't wait to get there. I've decided to make a whole adventure out of the trip though and drive. I'm going through states I've never been to before and have to admit i'm super excited! W. Virginia, Kentucky and Tennessee! I'm panning to take some extra time to meander and for sure I'll be checking out Churchill Downs where the Kentucky Derby its held each year. I'm bringing 3 cameras and hope to get some nice shots to share here. Busy but fun. I hope your summer is going fantastic too!
July 30th, 2015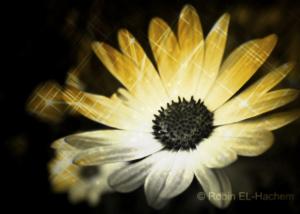 There are a lot of fantastic artists who deserve to have their work shared. In this blog I want to share some of the ones I'm aware of, there are many, many others out there and this list will continue to grow over time :)

http://www.modernmandalaarts.com/
http://www.aronkearney.com
http://alaric-barca.artistwebsites.com/
http://loicgiraud.wix.com/loic-page#!portfolio/vstc3=gallerie
http://www.dejavuartdesigns.com
http://leif-sohlman.artistwebsites.com/index.html?tab=galleries
http://alex-hiemstra.artistwebsites.com/
http://kay-novy.artistwebsites.com/
http://www/basantsoni.blogspot.com
http://oksana-semenchenko.artistwebsites.com/
http://jgazomckim.com
http://harsh-malik.artistwebsites.com/
http://dwayne-hamilton.artistwebsites.com/index.html
http://dominiqueamendola.com
http://www.unconsciousoncanvas.com
http://stwayne-keubrick.artistwebsites.com/index.html?tab=images
http://www.crystalfudge.com
http://nancy-ingersoll.artistwebsites.com/index.html?tab=galleries
http://www.laralarson.com
http://www.pennysprints.com
http://sreejithv.me/
http://RachelCashPhotography.com/

I hope you can take some time and visit these websites, we all like to share what we do!

Regards,

Robin















July 25th, 2015
This is re-shared from my LinkedIn page posting from earlier today:

Lately I've been struggling a lot to try to pin down exactly what art means to me. There are so many different opinions and pretty much all of them are subjective. Is it a pretty picture? Photojournalism? Does it evoke emotion? Is it photography, painting, drawing, writing, music?? I have to believe that it's a combination of all of these. One photo that really struck me this week was found on #Society6. It's tastefully presented, tells a story without words and brought in it a sense of real fear. Don't get me wrong, I don't like to be afraid of anything but in my struggle to define art this one photo helped me develop a stronger sense of it's definition. Simply titled "Survivor" and without further ado: https://society6.com/product/survivor-6yd_print#1=45 by artist Fernando Vieira. Please share your thoughts on what art means to you :)
July 5th, 2015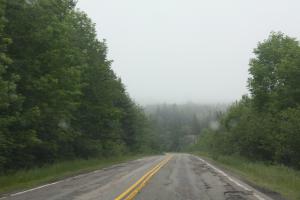 I've noticed the past several months that my taste in photos is changing. I tend to appreciate photos more in their natural state these days versus altered or overly processed. That isn't to say that I don't still find those photos beautiful but that I don't want to do that to mine. I want the more natural look and that's what I've changed in my current photos. Artistic license ;) I see other photographers change their styles over time as well so I know this is not so unusual. As always with any change there's a great fear that no one will like my photos but I'm hopeful that will not be the case. I'd really love any and all feedback you care to give!
August 14th, 2014
I've been working the past couple of weeks to categorize and finally, add more photos to FAA. It's hard to believe I've been on here for more than 2 years now and still had only put on about 100 photos! Whew. I've also been trying to spend more time working within the groups I belong to and that's been just delightful as there are so many talented artists/photographers represented here. Keep checking back because I plan to try to add at least 5 new photos a day until I have most of them on. I have over 10,000 but have selected about 700 to add here so it's going to take me awhile :)
July 28th, 2014
I love taking pictures. I see a sight and think how beautiful it is and I try to capture it. Mostly I'm trying to preserve the vision for myself, so I can remember what I felt the moment when I first saw it. I love colors, nature and land/seascapes and for the most part I stay within those realms. I've been "practicing" for years now and I try to learn something new every time I go out deliberately searching for photo ops. I hope my work is getting better but I know I still have a l-o-n-g way to go. I hope you enjoy the pictures I share here, if so, please leave a comment because I really do love to hear from you :)
July 14th, 2014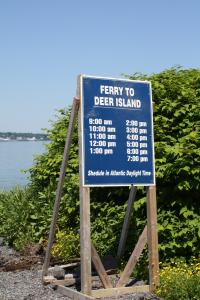 Our vacation this year was kind of combined with our...HONEYMOON! Yes, after 15 years, David and I finally married in a small ceremony at home. We waited a week before leaving on our "celebration-vacation" and what a wonderful time we had. We took our time getting to our final destination and spent time in northern Maine and Prince Edwards Island before heading to Cape Breton, Nova Scotia, Canada. While we were there we visited much of the island and even though we've been there before there are always new things to see. This time we discovered Cheticamp along the Cabot Trail and we stayed over a couple of nights before heading onwards. I took a lot of photos and will be adding them here and there over the next couple of weeks. We need to get our feet back under us before I can commit a lot of time to adding photos so please be patient with me. I always appreciate comments and likes on my photos so...looking forward to hearing your thoughts :)